Prime Day will last 36 hours this year! Watch for discounts on Amazon devices and more during this members-only event.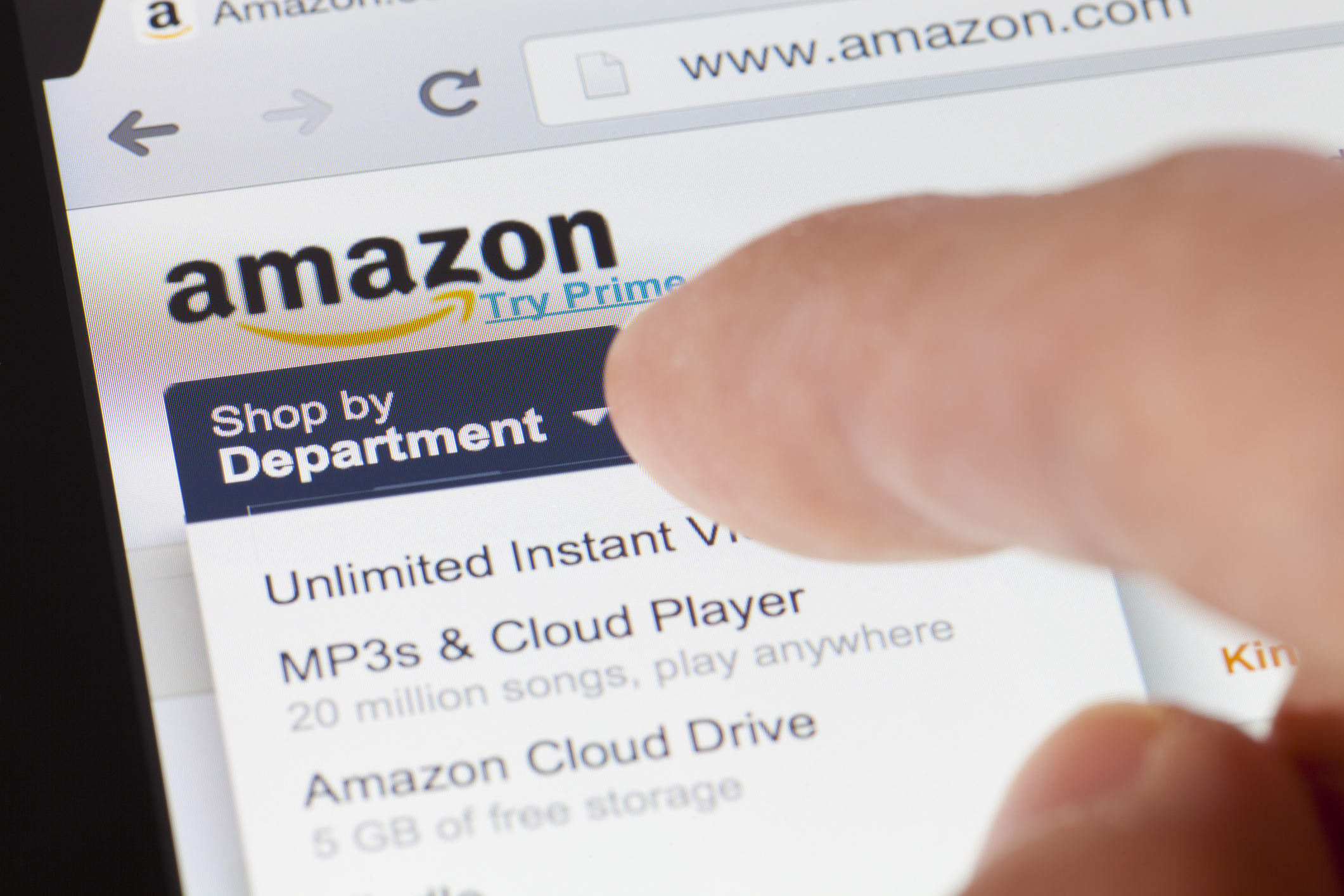 Since 2015, Amazon has held its Prime Day event every summer, boasting deals that "rival Black Friday." Although shoppers are divided on whether or not the event is worth it, the popularity of Amazon Prime Day has only grown every year.
Amazon has confirmed that Prime Day 2018 will start at 3 pm ET on Monday, July 16, and extend through all of July 17, for a total of 36 hours.
Read on to learn all about Prime Day and the kinds of deals you can look forward to.
When Is Amazon Prime Day 2018?
Prime Day will kick off at 3 pm ET on July 16 and last through all of July 17, ending at 3 am ET on July 18. In 2016, Amazon held Prime Day on July 12. Last year the online giant extended the event, running it from the evening of July 10 through July 11. This year, Amazon is hosting Prime Day a little later than usual.
SEE ALSO: On the Fence About Amazon Prime Day? You're Not the Only One…
The first two Prime Days lasted 24 hours, but Amazon upped the ante for 2017. The event lasted 30 hours overall, and was incredibly successful. This year Amazon is stretching the sale even longer, with Prime Day 2018 scheduled to go for 36 hours.
When Are Prime Day Deals Available?
The lead-up period to Amazon's biggest sales often last for weeks. For example, Amazon's Black Friday essentially spans the entire month of November, as the online retailer offers up deals every week until the holiday. It's been similar with the last few Prime Days. But this year, things are a little more complicated.
You should start watching for early Prime Day deals right now.
The lead-up period for Prime Day 2018 depends on the category you're shopping. For instance, Amazon Handmade Prime-exclusive deals will run from July 3 to July 17. Amazon Home deals will also begin on July 3. However, Fashion deals will begin on July 9, with Calvin Klein offers starting on July 11. And grocery discounts will kick in on July 12. The biggest takeaway from these different start dates is that you should start watching for early Prime Day deals right now.
Who Can Shop Amazon Prime Day?
Sorry, but we have to be clear: This sale isn't for everyone. As the name indicates, only Amazon Prime subscribers can shop Amazon Prime Day. However, this group includes free trial members, guests who've been invited as part of an Amazon Household, and users with Prime Student memberships.
What Is Prime Day, Anyway?
During Prime Day, Amazon offers thousands of deals. Some are all-day offers, while others are available for only a brief period. Those sales, called "Lightning Deals," launch every few minutes throughout the day.
With such different time frames for so many sales — featuring everything from TVs to baby wipes — finding the deals you want can be hard. One way to make things easier? Download the Amazon app on your phone and look through upcoming deals for the categories you're interested in. If you add a deal to your "watching" list, you'll get a notice through the app when that deal is about to go live.
If you add a deal to your 'watching' list, you'll get a notice through the Amazon app when that deal is about to go live.
Once you see the deal go live, it's a good idea to hit "add to cart" immediately. You'll have a few minutes to either complete your purchase or remove the item from your cart, and some goods sell out in seconds. Even if a deal says "100% claimed," don't be shy about putting yourself on the waitlist. Many of the people who immediately claimed the deal might decide to pass after a little thought.
Of course, DealNews will be highlighting all the top Prime Day offers as we see them. Check out our hub for the best Prime Day deals.
What Should You Buy on Prime Day?
Many Prime Day deals will be a surprise, but we can definitely expect deals on Amazon devices. Specifically, we expect to see discounts on Echo and Alexa devices, Kindles, and Fire tablets. We also wouldn't be surprised to see savings on other items, like Fire TV, the Cloud Cam, and Blink security systems.
Last year we saw a 3-pack of Echo Dots for $100, which was the lowest per-unit price we'd seen since the previous Black Friday. You could also get $15 off a single Echo Dot. Additionally, we saw $57 off a first-generation Echo; at the time, many stores were still charging around $180.
SEE ALSO: What Does Amazon Prime Cost, and Can You Get It Cheaper?
There were a couple of notable bundles as well, with a then-new Echo Show and an Arlo 1 camera kit bundled together for $76 under the cost of buying them separately. There was also a $154 savings on a Dyson Pure Cool Fan paired with an Echo Dot.
Amazon also offered a handful of credits, including $5 with a $25 gift card purchase, $10 with a $20 Alexa reorder, and a 99-cent Dash button that came with a $5 credit. There were also plenty of discounts on Kindles and Kindle bundles.
This year we expect products that tie into the Alexa ecosystem to be discounted again, so be sure to keep an eye out for deals on smart lights, thermostats, and light switches. In fact, we know a variety of Smart Home products will be discounted by up to 40% off — including Prime Day exclusives.
Shop Prime Day Deals at Whole Foods
For the first time, shoppers will be able to celebrate Prime Day by shopping at Whole Foods. Details are scarce right now, but we do know about a few appealing offers.
Prime members already enjoy an additional 10% off at Whole Foods. But on Prime Day itself, members will save an extra 10% while shopping.
Through July 17, those who use Prime Now delivery for the first time will receive $10 off their first order, as well as a $10 credit towards a future order. (The second credit must be redeemed by July 31, 2018.) The fine print seems to suggest if you've used Prime Now, but not shopped Prime Now Whole Foods, you might still be eligible to receive the credits.
Prime members already enjoy an additional 10% off select items on any given day at Whole Foods. But on Prime Day itself, members will save an extra 10% while shopping. Time your trip right, and you could save even more if you're a Prime Rewards cardholder. Head to your local Whole Foods between July 14 and 17 to receive an another 10% back on your groceries. (Normally, you only receive 5% back.)
Prime Day Deals to Look For
Tons of things go on sale during Prime Day, but some items are more likely to see discounts than others. These are the categories and products to watch in 2018, according to Amazon.
Toys: Look for big toy brands such as LEGO, Fingerlings, and Crayola to have deals. Amazon has also said there will be "exciting launches exclusive to Prime members" on Prime Day.
Fire TV Cube: The latest Fire TV device was released on June 21, so it's been out for less than a month. During its preorder period, Prime members could get $30 off the price tag. We wouldn't be surprised to see the Cube drop to $89.99 again for Prime Day, or at least $99.
Smart Home: A variety of products in this category will be marked up to 40% off.
Video Games: Amazon has hinted at deals from Xbox, Oculus, and Nintendo. Deals on Nintendo items tend to be especially rare, so these are worth checking out.
Fitbits: We saw the Fitbit Blaze drop to its best outright price during last year's Prime Day, and we expect more deals on Fitbits again this year. We may even see lower prices on the Blaze, as well as more deals on the Ionic and Versa watches.
Save at Amazon Every Day
Whether you shop during Prime Day or skip it, there are ways to save with Amazon year-round. Check out all the perks that come with an Amazon Prime membership, along with the ways to save on an Amazon Prime subscription. And, of course, DealNews is always listing the latest Amazon sales, coupons, and freebies.
Readers, are you planning to shop Prime Day this year? What items are you hoping to see? Let us know in the comments below! And be sure to bookmark this page, as we'll be adding more Prime Day deals and details when we learn about them.