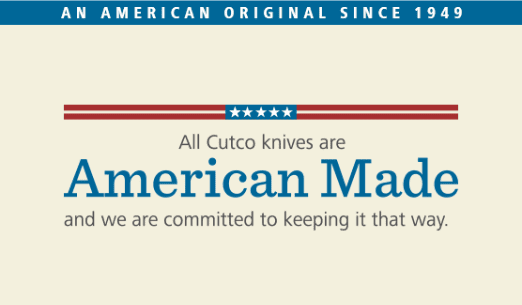 Meet Alexa Maizes, a local college student, of Rye Brook. She is a Senior at SUNY Purchase and she is in the biggest competition of her young college career.
How can you Help?
Alexa has been working with Cutco since May of 2018 and has played an amazing role in leading the team since she first began doing in-home demonstrations. Over this past summer, she earned her place as one of the top 50 interns in the company for her performance in producing over $40,000 in sales in just 12 weeks.
Since then, the competition has thickened and Alexa rose to the occasion and is now #2 in the company – just shy of being the #1 in the nation by only $10,000 in sales.
This contest ends at midnight on Christmas Eve so we're pulling together and asking the community to help Alexa take down Andrew Nickerson from East Valley, Arizona.
Every order counts as she's only got 3 days left to make a big push for the win. It's going to take all of us!!
This would also help the Westchester Sales Team become the #1 office in the nation (for the second year in a row, which would make company history! No New York office has ever won the national championship two years in a row.)
What is Cutco?
Cutco is a line of High Quality Kitchen products that are 100% American made in Olean, NY. They've been in business since 1949 and were rated a Consumer's Digest Best Buy, Featured on Modern Marvels, and blogged about numerous times by celebrity chefs Rachel Ray and Emeril Lagasse.
They are known for their incredible quality and guaranteed FOREVER. Meaning that if they ever break they are replaced for FREE. And once they need to be sharpened (every 5-10 years), Cutco does that FOR FREE as well.
What's in it for YOU?
We're offering AMAZING discounts exclusive to anyone who places the order before Christmas through this email.
And the FIRST 10 Customers to place an order of $400 or more get a FREE $100 Piece of Cutco!
#1 – Trimmers only $51
#2 – Shears only $95
#3 – Petite Chef only $112
#4 – Paring Knives only $54
#5 – 4x Steak Knives $246
#6 – Ultimate Set + 12 Table Knives $2369 (only 3 left)
#7 – Ultimate Set +12 Steak Knives $2,649 (only 3 left)
#8 – 6x Table Knives $194 ($27 each)
#9 – Flatware Chest (60pc) $1,399
***No Extras Included (only 5 at this price)***
#10 – Spatula Spreader $60
#11 – Bread Slicer $93
#12 – Veggie Knife $125
#13 – Hardy Slicer $116
#14- Cheese Knives only $89
#15 – Carving Set $142
#16 – Homemaker +8 Set $1,009
#17 – Galley + 6 Set $709 (only 2 at this price)
#18 – KA-BAR $165
#19 – 3 Cutting Board Set $79
#20 – Drop Point Hunting Knife $83
#21 – Fisherman Solution & Lockback Pocket Knife $79
#22 – Small Pocket Knife $54
#23 – Can Opener $59
#24 – Peeler – $42
#25 – ALL CUTCO SETS 10-20% OFF
All orders over $70 can be paid over 2 months interest free installments
All orders over $200 can be paid over 3 months interest free installments
All orders over $400 can be paid over 5 months interest free installments
HOW TO ORDER?
1.Build Your List from the selection above or by going to WWW.CUTCO.COM  (we're going to beat the price)
2. Email your wish list to [email protected]or Text 914-719-6592. Alexa or one of her teammates will get back with you within the hour
(ALL CREDIT GOES TOWARDS ALEXA)Don't Need/Want anything? Please forward this to your friends/family! Thank you!!