Valentina Ferrer is a household name in Latin American, well known as a model who has graced the covers of Vogue México, Harper's Bazaar and Cosmopolitan, and has walked the catwalk at runway shows for Dior, Givenchy, Kenzo and Louis Vuitton.
This week's Meet a Mom interview is also CEO and Co-Owner of  KAPOWDER®, a women-owned sustainable health and wellness company featuring supplements to support gut health, immunity, energy and skin. Currently available at Erewhon, REVOLVE and online, the products are made with all natural ingredients and packaged in sustainable materials.
We spoke to Valentina, Mom to 1-year-old son Rio, about her new motherhood, her modeling career, KAPOWDER, and more!
Can you please share a bit about your family life?
My family is super close even though we all live in different places; there are five of us. My parents live in Argentina with my youngest sister, my brother also lives there with his wife, my other sister lives in Miami, my baby brother is in Hawaii and I'm currently in New York. My baby boy Rio is 1 year old. I feel like time is flying by, I remember when he was just born.
What is a typical day like for you?
Every day is different, but I usually like to wake up early, drink my mate with a face mask of course and take some time to plan my day ahead. Whether it's walking to the gym or going to Pilates, that's what I like to do to start and take on the day as itcomes.
You grew up in pageants and now work as a model. If you eventually have a daughter would you encourage her to do pageants and would you encourage yourmson to go into modeling – why or why not?
If I have a girl, I would support my kids in whatever they want to do as long as they are happy and passionate about what they want to do in life, I'll be there every step of the way.
You look amazing! How do you fit fitness into your routine post-baby?
For me it's not only about fitness but really important to always feel good from the inside out. And doing something you enjoy, one of my biggest things is playing sports or going for long walks.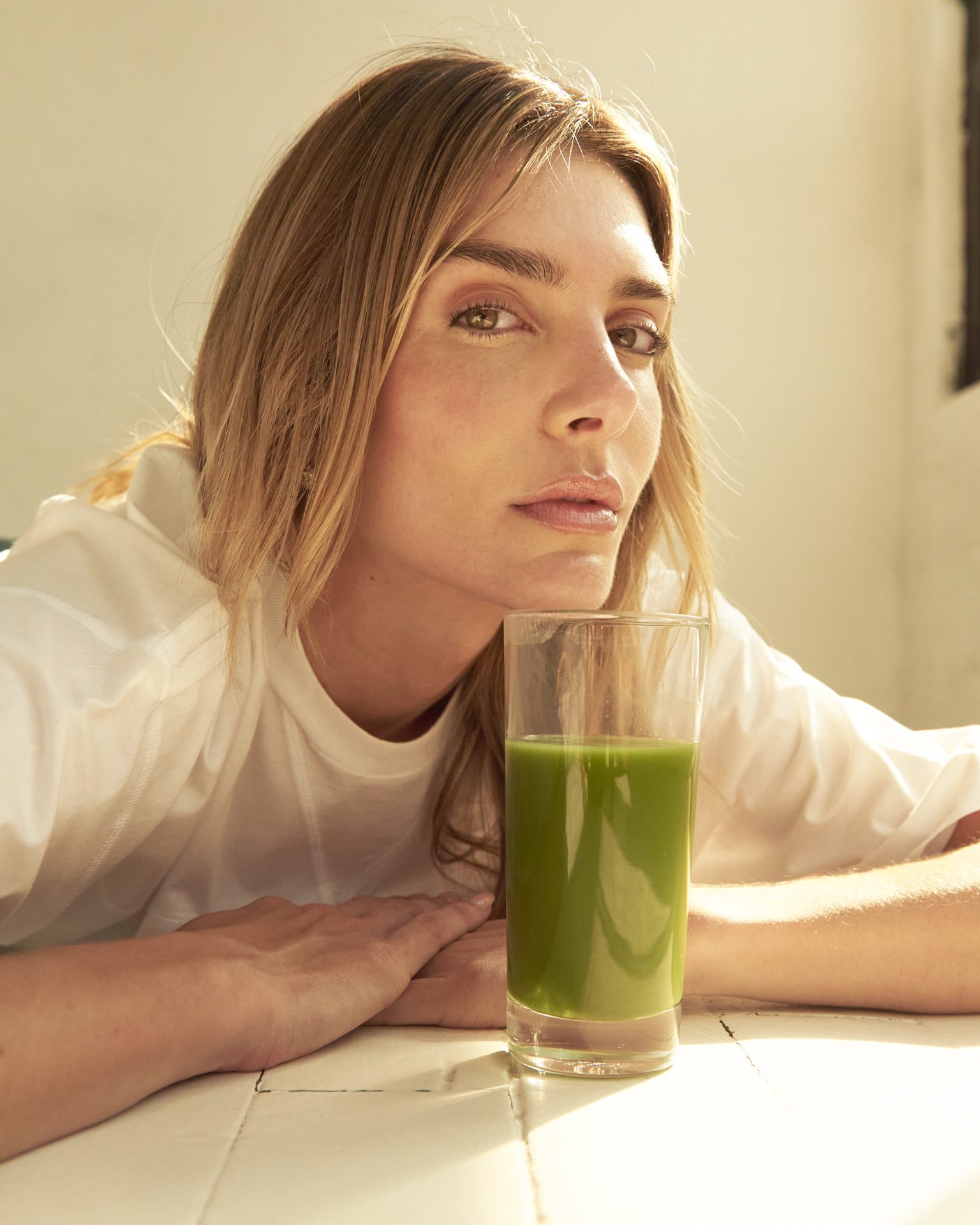 What other forms of self-care do you do?
I love a face mask and super moisturizing cream. I also love to play sports and my favorite is basketball, so that's certainly a way of self-care for me and good for my mental health too.
How did motherhood change you? Did anything surprise you? 
Being a mother has changed me in many aspects. In terms of priorities, I've had to learn to be more stable in all aspects and to be less afraid of things that before I felt I could not achieve. It's something that by being a mother you'd understand.
What's your "mom uniform"?
My mom uniform is big baggy sweats, oversized jackets, or workout clothes.
What holiday traditions are you hoping to start with your son?
Just being with family in Argentina, we love to sit around the fire and sing songs while my dad plays the guitar. That is something I would really love for him to be a part of.
What would be your dream modeling or acting gig?
Walking in Paris Fashion Week, maybe appearing in a few billboards for big campaigns. I also enjoy acting very much so a movie role would be one of my dreams.
What is the best mom advice you've received?
You can never be a perfect mom, don't  pressure yourself or your child. I believe the best way to raise someone is to learn from them and see what they need and how you can help and guide them.